oh sweet catastrophe
72.168.176.130Posted On June 13, 2017 at 12:13 PM by Malia Tate


She listened carefully as he described what tipsy meant. Relaxed? Yeah, she'd definitely say she was relaxed. She didn't know about the inhibitions word cause she didn't know what that meant so she shrugged it off. She nodded in agreement. She would definitely say she was unsteady too. She picked up her glass and stared at her drink for a minute quizzically before pointing to it with her other hand.

"You mean this stuff is making me like this? Weird...."

And then she took another sip. When she fell down, she expected him to ask if she was okay or laugh at her or something but instead he just sighed and leaned over to offer her a hand, helping her back into the chair. She scrunched up her nose at him and pushed her drink toward him.

"Maybe you need a few more of these. You're still too serous.."

She couldn't quite make the i sound in serious right now with her slurring but her eyes sent the message that he was still too uptight for her liking. At least he said the fries would be good. That satisfied her a little. She leaned back and crossed her arms with a whimsical smile, letting her nose do some work for a minute, sniffing the air and licking her lips at all the good smells she was getting. Maybe that was the fries cooking she was smelling! He shrugged off the fact that she didn't want Advil, saying she would wish she had taken it and she scowled.

"Drugs are bad for you, Henry."

She said it matter of factly, sure somehow that she was right. When he asked for the fries to go, she pouted.

"But I wanted them to stay."

She didn't understand at all why he would order something then tell the waiter to take them away. When he returned with a box, she was really confused.

"So you tell the fries no then he gives you a box instead? That's not very nice."

She glared at the waiter as he walked away. His steps got a little more hurried. He listened as she told him about her recent events then sighed and her expression softened in sadness. He just seemed so depressed all of a sudden. He said he'd had better days and she smirked.

"Well, you're more than welcome to follow me around any day. I'm sure we'll find some trouble or fun to get into. Or both."

She snickered lightly. As he put cash on the table, she pointed at it.

"Um, you lost some money, Henry. Shouldn't you be putting that away or giving it to someone or something? Seems kind of reckless, even for a human."

She had seen humans being so stingy with their money, she didn't get at all the process of leaving it on a table for everyone to see. Anyone could take that! As he reached for her hand, she took it without hesitation, smiling up at him as she got slowly to her feet, wobbling a bit. She giggled and leaned closer to him to steady herself. Then she frowned at him when he said he needed to get her home. She poked her bottom lip out.

"But I don't want to go home. I'm having fun with you."

She shrugged when he asked where she'd been staying.

"With my alpha, Frost. He has a harem of sorts. Did you know his pack is like all girls?"

She snickered again, like she was telling a big secret.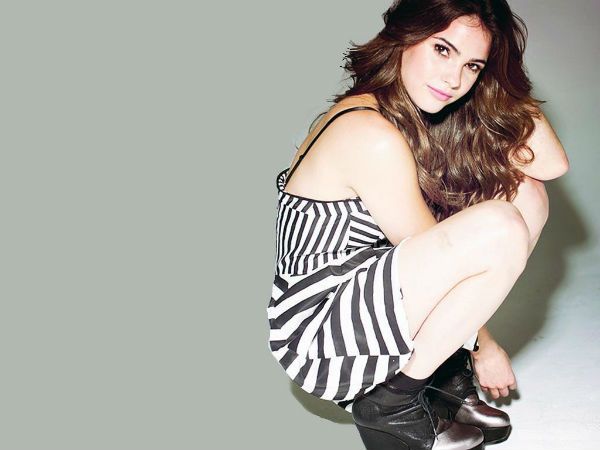 Replies

Post A Reply