:: He'll Only Break Your Heart ::
124168Posted On May 21, 2014 at 9:57 PM by Tobias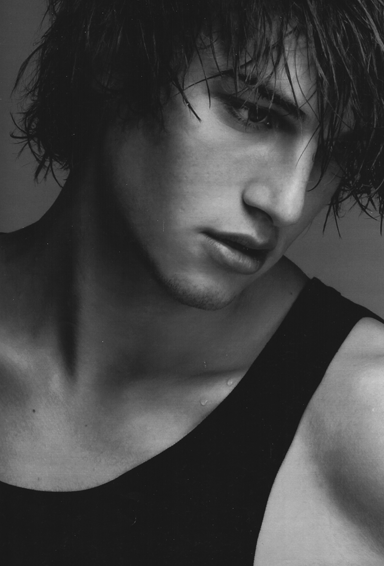 Nadya's retaliation sees her paw scuff against his neck and ear and yet her momentary indiscretion is seemingly forgotten in the wake of the actions that follow, the lengthy leopard moving to take up his own position and block the exit of the lesser, spotted cat, determined to keep her between himself and his male companion until it was Tetra decide what was to be done with the creature. His own instincts in this regard remain entirely intact however, each movement and muscle twitch within the she-cat seeming to only further aggravate his desire to chase. She is not pack- so she is nothing, the boundless energy within himself fixated upon this single target, simply waiting to be allowed to 'play' with her, voice a near plea as it is spoken into the minds of all present. Ezra's sharply snapped words against him merely see his own jaws part in a hiss, tail lashing with violent intent, entirely willing to take her up upon such an offer. He has not lived this long because he is weak. Nature is harsh, just are the streets of this town and indeed, though young he may be, he has survived alone for many years. A female Were is hardly a match for himself he is assured, feeding off her willingness to meet his challenge and yet- it would seem within these moments both females are given to make mistakes.

The words Naddy offers to Tetra are unheard by the powerful Leopard over the shouting of the other spotted girl, her tone harsh, angry and directed almost entirely towards Tetradore, the panthers agitation clear in these moments and as such, bleeds readily into the leopard himself. It is…unacceptable that Nadya should disobey Tetra and go towards the other female, as equally unacceptable as it is for Ezra to yell in his presence. Tobias is an unusual creature perhaps, a domineering force within his own right and yet, within the presence of his chosen leader his pack mentality is assured, feeding off Tetradore's attitude like a leech. The years apart, it would seem, have done little to falter his unyielding loyalty, the boy so effortlessly sliding back into his position beside the other man, his place and role utterly assured as it would seem Nadya's is not. Her actions are displeasing, just as Ezra's are, his disdain for females once more seeming sparked as his lips lift ever so slightly to allow his own darkened growl to leak through. If Tetra does not see fit to discipline them, he will. Perhaps Nadya believes herself above him, yet Tobias is content to believe otherwise. There is only one Second here- and it is not her. Ezra's yelling however, is the first point of his discontent, the leopard lunging forward so very suddenly it is surely entirely unexpected, claws unsheathed to slash at Ezra right flank before he pulls suddenly back with another hiss upon his lips.

Tetra…does not like your…tone.

The male panther's own movement however, sees his halted as he turns obediently back away, turning a small circle before pressing back down upon his hunches, golden eyes turned upon Tetra as he simply watches, head tilting with the tone of the voice that trickles against his mind and yet it is that which is unspoken that so directly appeals to the other cat, already well assured of Tetra's intentions.

His own muscles roll and coil within his pelt, lifting in time with his Leaders own as he pads forward on heavy paws, growl rolling within his throat. He understands what Tetra wants, the spotted she-cat within his sights, the other man seeking to have both her and her territory and Tobias has no desire to stop him, his attentions fixated firmly on Nadya now. His mind is not like others, thoughts given to drift upon another wavelength and yet he knows she will not like this, knows she may seek to stop her brother. Tobi however- is very good at his job. Another growl ripples within his throat, shoulder thrown suddenly into Nadya, roughly seeking to push her away from the other girl, blocking her path, driving her forcefully back and away from Tetradore and the snow leopard, assured she may very well try to stop him and as such- Tobias will stop her. There is no play within him in these moments, his gold and black form held above her own, pushing, domineering now though he is sure to spark another fight between them.

You can play…with girl when….Tetra is done.

He simply reiterates the other man's orders as he remains content to remove Nadya from the equation entirely, his voice daring now to hold the command of his actions. If Tetra desires the snow leopard submit to him, then so be it, if the spotted she-cat should run, Tobias will gladly hunt her down. Nadya should be grateful perhaps, with another female within their ranks, she need not be last on the ladder anymore. A rumbling purr of satisfaction at the events unfolding seems to find the boy's throat as he works to keep Nadya away, his mind finding utterly delight in the fear and panic that surely leaks from Ezra in these moments, the younger male responding directly to Tetradore's desires in these moments. He finds he likes this side of his leader, melding so effortless with him as if they had never been apart.


madness, as you know, is like gravity: all it takes is a little push
Replies