i hear the voices when i'm dreamin' i can hear them say
72.168.176.37Posted On May 02, 2017 at 2:21 PM by Troy Marks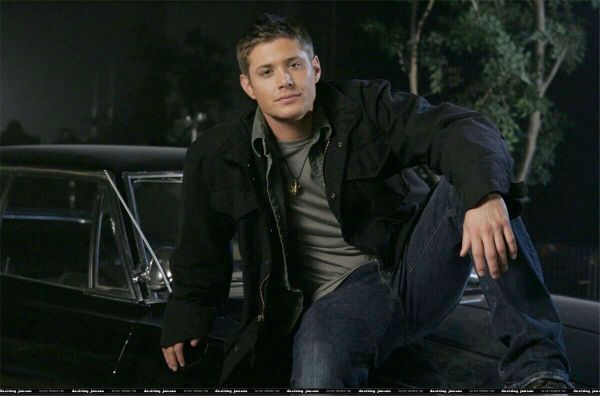 He was sure he'd given Dorian plenty to think about with this whole story. A vampire giving birth, pregnant by a fairy. This was a story for the papers. Good thing none of them even knew he existed or Amelia for that matter. He was sure it would only be a matter of time before word spread through the supernatural world though. Amelia had to have other vampire friends who would check in on her and when they found out, it would spread like wild fire. He only wanted to protect her and the child at this point. He didn't care what happened to him. He knew everything was so unorthodox and out of order but when was anything in the surpernatural world ever to plan? He would take the hand he had been given and he would see this through, no matter what. Amelia deserved that and more. He didn't care how he got judged for his behavior, as long as she didn't see the consequences. He grinned when Dorian said he was glad for him and that they should drink to it.

"Agreed."

He watched as Dorian asked for what he was drinking, his brow rising as he wondered if Dorian was at all ready for strong whiskey. But still he raised his glass with him and drank all the same, watching Dorian's reaction to the whiskey out of the corner of his eye. When he asked about Dorian's relationship, he saw the simper on his lips and knew that they were indeed still going strong. He was happy for him. He learned that Dorian was with another man but that didn't cause him any pause. He himself had been in relationships with all kinds and both genders. It didn't really matter where love was concerned in his opinion. He learned that they hadn't spoken of marriage but they were very happy. Then at the end, he added on that his boyfriend was in fact a vampire. The news shouldn't have stunned Troy and he had to avert his gaze for a moment to collect himself. He knew it would be a long way before he would completely feel that vampires could be trusted but he had come a long way with Amelia.

Was it so hard to believe that Dorian had found someone different too? He looked up, seeing the warm simper on Dorian's face again. He could see the love and affection the fae had for his other half. It had to be true. He had to believe it was. He nodded and smiled after a minute.

"Congrats. I'm happy for you, Dorian. Looks like we're both getting our bouts of firsts this go round."

He could tell that Dorian didn't have the same trauma with vampires that he did. He was very proud of what his boyfriend was. Maybe they had more in common than they first thought. He listened carefully as Dorian told him they had traveled to other countries together and he smiled, wondering how Amelia would like a trip like that some day. After the baby is born, of course, and doing well in home life. He or she would have to come too of course. He smirked.

"It is a big world out there. You should enjoy it. Are you creating your own monarchy any time soon or staying free lance for a while?"


Replies

Post A Reply