Edit

The West

The western part of the city is often home to the poorer residents. Here there is a certain grunge that permeates the town from the graffiti on the once cleaned brick buildings to the broken and unmaintained architecture. Crime runs high within the western half of town, making it the home of supernatural gangs of illicit activities. Such activities are rarely reported however, and most residents are distrustful of individual's of authorities, instead letting the powerful supernatural beings sort things out amongst themselves. Be careful wandering the Western streets after the sun falls.

What's You'll Find Here

Edit

Noah's Ark

Resting upon the harbor, Noah's Ark appears to be little more than an abandoned cargo ship. Accessible from an entrance hidden in the shadows, The Ark is a veritable Were-playground that specializes in fighting tournaments for all creatures great and small. With both singles and doubles tournaments to compete in, the title of Ark Champion is hotly contested amongst the Were population. If anything illegal is going on in the city it's sure to be happening within the back rooms or behind the ring-side bar.

Owner Aiden Tetradore

Co-owner Tobias Cain


Edit

Warehouse District

The warehouse district rests just upon the harbor within the city. Many of the warehouses belong to corporate companies although some are used for less the legal means. Be careful when wandering this district at night for many groups meet within those dark, dilapidated buildings. There are also whispers of hard to obtain goods being sold behind those closed doors but you have to know who's who to get an in!
:: the sharpest lives are the deadliest to lead
50.46.99.184Posted On October 20, 2016 at 7:36 PM by
AIDEN TETRADORE
aiden tetradore
It was a difficult thing, to so coax himself to move from that seated position of perceived sanctuary and closer towards that cold corpse that had so tormented him for the majority of his life. For several moments he simply remained where he was, his body ever so slightly brushing against his companion's as the pair simply stared at that unmoving figure before them. It was that brush of sunlight that finally caused Tetradore's emerald eyes to leave that fallen figure, instead tracing the horizon to so eye the rising sun. He was oblivious, in that moment, to the fashion in which Tobias' gaze too seemed to follow his own, though he had anticipated, in some regard, that his companion might be well ignorant to his intent here upon the roof. In truth, Tetradore hardly needed such assistance in so seeing to the vampire's death. He knew well, by now, that she was indeed just that. It was too close to the end of her life for her to risk any games for escape if she was alive. It was that utter certainty of what awaited that saw him even risk bringing Risque here, when everything he held dear was on this same boat. Still - the man did have a certain sort of vulnerability when it came to her. In this moment, as utterly absurd as it was, he didn't want to be alone. Tobias was perhaps the only individual he so trusted with himself when he felt so utterly fractured - even if not a glimpse of those emotions fluttered across his face or left his lips.

Regardless, it was with a small gesture that Tetradore padded forward, his teeth so digging into the jean fabric of her leg as he waited for Tobias' presence. It was only with his spotted companion's help that Tetradore began to so pull the woman away from that shelter of darkness and into the vast sunlight that so began to paint the sky. He stepped away from the body, being sure to give it room whilst he motioned Tobias to his side, ensuring the boy would remain well out of range of what was but moment's to occur. Tobias' idle inquiries so capture his attention, the man latching onto those questions if only for something to distract himself from the tremulous thoughts that so occupied his mind. "Perhaps - in ash." He uttered, his nose twitching ever so slightly in distaste at the sheer idea of eating her. It was not so much the cannibalistic nature, in part, of their previous actions that so disgusted him so much as the simple thought of even having a piece of her within his system. His head shook ever so slightly, hardly bothering to explain his own dislike, instead offering an answer he was sure the boy would understand far better. "No, I can't imagine a body that old would taste good. It's likely rotten." After all, she'd been a corpse for hundreds of years - who knew how well the meat upon her bones kept when she'd literally died night after night.

Nevertheless, the man fell silent soon afterwards as small wisps slowly began to drift off of that porcelain skin. Those transparent tendrils soon became far more potent, nearly streaming off her body before the first flicker of red engulfed her hand. Those flames spread quickly, her body soon after was embraced in those flickering colors of reds, oranges, yellows, and whites with the subtlest hint of blue closest to her form. It was a veritable bonfire and yet, as that morning wore on and those colors in the sky grew that pale blue, so did too her body began to shift from solidness to crumbling ash, drifting upon the wind away from the duo and into the morning air. It was peculiar really, for the were-panther. For so long she had been his jailer and now that he had found some level of freedom - he felt nothing but emptiness where there should have been so much more. The panther shifted ever so slightly from side to side, his gaze finally turning away from that withering scene to the city beside them. "I heard there was a carnival in town - want to go?"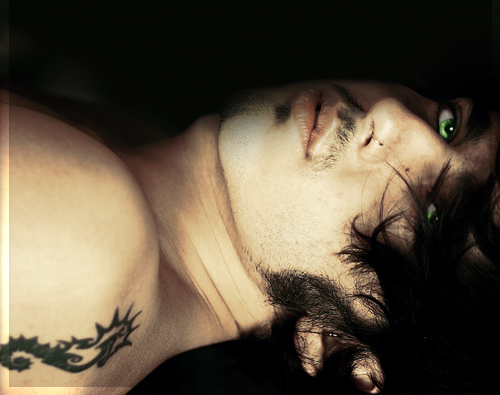 Replies

Post A Reply