Edit

The West

The western part of the city is often home to the poorer residents. Here there is a certain grunge that permeates the town from the graffiti on the once cleaned brick buildings to the broken and unmaintained architecture. Crime runs high within the western half of town, making it the home of supernatural gangs of illicit activities. Such activities are rarely reported however, and most residents are distrustful of individual's of authorities, instead letting the powerful supernatural beings sort things out amongst themselves. Be careful wandering the Western streets after the sun falls.

What's You'll Find Here

Edit

Noah's Ark

Resting upon the harbor, Noah's Ark appears to be little more than an abandoned cargo ship. Accessible from an entrance hidden in the shadows, The Ark is a veritable Were-playground that specializes in fighting tournaments for all creatures great and small. With both singles and doubles tournaments to compete in, the title of Ark Champion is hotly contested amongst the Were population. If anything illegal is going on in the city it's sure to be happening within the back rooms or behind the ring-side bar.

Owner Aiden Tetradore

Co-owner Tobias Cain


Edit

Warehouse District

The warehouse district rests just upon the harbor within the city. Many of the warehouses belong to corporate companies although some are used for less the legal means. Be careful when wandering this district at night for many groups meet within those dark, dilapidated buildings. There are also whispers of hard to obtain goods being sold behind those closed doors but you have to know who's who to get an in!
:: the sharpest lives are the deadliest to lead
50.125.74.154Posted On January 17, 2017 at 8:45 PM by
AIDEN TETRADORE
aiden tetradore
That difference within the usually apathetic man was far too subtle for many to even note, of that he was entirely certain and yet, it existed there all the same, just beneath his skin. There was a certain paranoia, a certain discomfort in that quietude, more akin to the silence before a storm then the usual placidity he seemed to eternally exist within. The feeling of that wheel beneath his hands somehow had a way of so calming that restlessness, so coaxing it into that sweet exhaustion that so threatened to overtake him from not only that emotional turmoil and the physical toils of that fight, but too the simple fact of remaining awake for just over a full day now. Regardless, the nearly empty streets at that particularly early hour was entirely within Tetradore's favor, allowing the pair to enjoy those high speeds they often employed without worrying of his abnormally slowed reflexes. It was only that inquiry of Tobias so driving that vehicle that broke the silence from within the vehicle's sleek cab. For a moment, a small frown crossed his features as he contemplated that very thing. There was a certain possessiveness within the man over that collection the pair had acquired, one that he shared only with Tobias himself and yet, to so see those cars ruined by that lanky deviant was enough to see Tetradore cringe.

That deal that left his lips was, perhaps, the only way in which the man was willing to compromise, all too aware of that growl of discontent that so left Tobias' lips at the notion of driving something throw away like a Honda. That question of how many days three months was hardly astonished the were in the slightest. "92 days. We'll get you a calendar so you can mark them off." He responded, fully willing to assist somewhat in the boy's inability to count. He knew he could have uttered any number he wanted and yet, that steadfast faith and unwavering trust that the deviant had so placed within him deserved vastly more from him then any lie. He tried to stay true to his word, after all, Tobias was perhaps the only being that ever truly understood him in the slightest. Still, with that deal made, Tetradore allowed that silence to once again fill the vehicle as they sped down those paved streets, blowing through stop signs and stop lights with little concern altogether. What little traffic they met was weaved through with the same aggression as always until Tetradore pulled into a nearly empty parking lot, that carnival so spread out before them with it's festive music and pathetically empty grounds.

That observational remark was met with a small shrug of his shoulders as Tetradore moved around the car, joining Tobias before the pair strode into those fairgrounds. He eyed the stalls of food with but passing intrigue, at least, until his companion reached out to tug at his sleeve. "Hm?" He inquired, and yet, he followed his friend without any lingering need to know exactly where they were going. Rather, his nose twitched ever so slightly but a few feet later, so capable of detecting with ease that same sweetness that drew his friend. His gaze swept down the sides of those stalls, quite disappointed that, so early, particularly few were producing any food of yet. That theft of fudge was missed entirely due to his own contemplation of a stall across the way as that chocolate one. The brownies, however, had perhaps caught his attention with the same draw that it so captured Tobias' own. He remained altogether silent as his companion so effortlessly walked by, swiping that tin of brownies from beneath the other side of the stall before the pair hurried on their way.

That 'tada' he was presented with but moment's later brought a warm grin to his features as Tobias flipped the lid of that box. "Good job." He commented, entirely pleased with his companion's work. He knew well what that hint of green was to those chocolatey sweets, hell, he could smell that earthy scent and yet, for once, Tetradore was willing to indulge in it all the same. If he deserved any day to be less than sober, today clearly was that day. Carefully he reached out to pluck a brownie from that tin, enjoying that overwhelming taste of chocolate as they walked further into the grounds. His indulging of those sweets came to an end only by Tobias' inquiry of those vehicles. A small shrug crossed his shoulders, "Why not?" He commented, tossing the man at the entrance a few dollars to so coax that ride to life, despite the pair of men being the only ones present at all. It was with care that Tetradore chose his own car, that blue one selected from the multitude of colors, his emerald eyes turning all too intensely towards his companion. It was with that soft mechanical sound that the car beneath him so seemed to come to life, reacting all too easily to the press of his foot on the pedals as he steered it abruptly in a circle, clearly intending to collide into his companion's far from the side. Well, the game was certainly on.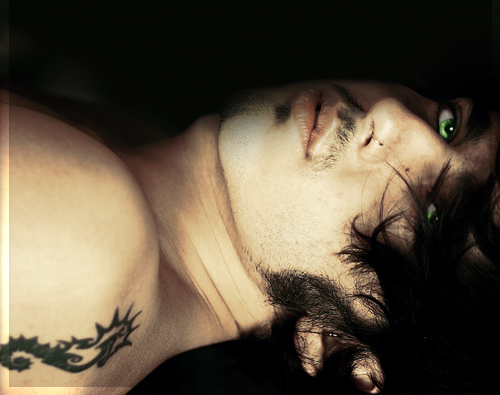 Replies

Post A Reply