Edit

The West

The western part of the city is often home to the poorer residents. Here there is a certain grunge that permeates the town from the graffiti on the once cleaned brick buildings to the broken and unmaintained architecture. Crime runs high within the western half of town, making it the home of supernatural gangs of illicit activities. Such activities are rarely reported however, and most residents are distrustful of individual's of authorities, instead letting the powerful supernatural beings sort things out amongst themselves. Be careful wandering the Western streets after the sun falls.

What's You'll Find Here

Edit

Noah's Ark

Resting upon the harbor, Noah's Ark appears to be little more than an abandoned cargo ship. Accessible from an entrance hidden in the shadows, The Ark is a veritable Were-playground that specializes in fighting tournaments for all creatures great and small. With both singles and doubles tournaments to compete in, the title of Ark Champion is hotly contested amongst the Were population. If anything illegal is going on in the city it's sure to be happening within the back rooms or behind the ring-side bar.

Owner Aiden Tetradore

Co-owner Tobias Cain


Edit

Warehouse District

The warehouse district rests just upon the harbor within the city. Many of the warehouses belong to corporate companies although some are used for less the legal means. Be careful when wandering this district at night for many groups meet within those dark, dilapidated buildings. There are also whispers of hard to obtain goods being sold behind those closed doors but you have to know who's who to get an in!
it's funny how life can change you and make you who you are today
72.168.177.111Posted On April 18, 2017 at 5:54 PM by Alexis Wilde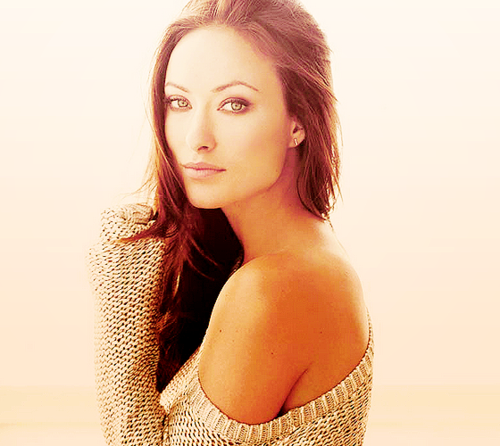 She had been yearning for more of him ever since they first met. She was just too blind to see it at first. He was foreign and intimidating. She had known ntohing of relationships and being close to another being. Her father kept her isolated and the only touch she ever knew before was violence and abuse. But then she came to Sacrosanct and met Raven and she was kind and giving and she taught Alexis what it was to have friends and people you could trust. When she came across Alexander in that cafe, she certainly wasn't looking to fall head over heels for anyone, especially a hunter. She had heard of the danger that came with them and how deadly they were for her kind. She was scared to death of him when she found out what he was and at the time, the thought of working with him and then feeling as she did for him now would have been the last things on her mind. Somehow he grew on her and when she saw his inner kind nature and just how gentle he could, somehow it was easy to fall over that precipice and have feelings grow.

Now she couldn't imagine being with anyone else the way she was with him. She didn't look at anyone else this way. She could tease Frost once when they were somewhat close to being friends but she was always on guard with him, always wondering what motivated him. With Alexander, everything was out in the open. He was always straightforward about just what he expected and she loved that about him. He didn't leave her guessing and most of the time, he just left her breathless, like when he asked if she wanted to see him outside of work. She could only hope that he would ask something like that but to actually hear it from his lips was something altogether different and exciting. When she said yes, it was like a switch had been flipped and all of a sudden he was a carefree man willing to show his emotions out in the open, reaching for her as if she were already his and pulling her into the grass with him. She was loving this whole relationship thing. Was this how it was going to be all the time? She surely hoped so.

His fingers brushed away strands of hair only made her want his fingers in other places. It set a fire under her skin that couldn't be quenched. When he brought up his bed, she was restless to be there with him now. She remembered just how soft and comfortable it was. Just how safe she felt wrapped in his arms after they made love. She could see the intentions clear in his eyes and she was squirming already in anticipation. She wanted to take life by the horns now. Her inhibitions had all but been stripped away when she had to kill to survive and though sometimes she still felt fear and shyness, here in this lone park with Alexander, she felt more confident than ever. He mentioned going to the bed and while that was an awesome idea, she had another idea. She stroked the grass and watched as he leaned forward. She fully expected him to tell her she was crazy and lead her to his bedroom anyway but her brow raised with interest when instead he looked around and then said he wasn't going to deny her.

Her lips quirked in a playful smirk. As his hand went under her shirt, she closed her eyes and pulled her head back, moaning softly as she shimmyed her hips, wanting that friction against his jeans. He pulled the shirt over her head. Any other time, she might have tried to cover herself in self consciousness but here with him, she felt fearless. As he pulled her back down to kiss her, she melted into his lips, her own hands reaching back to unclasp her bra as his hands started touching her chest. She wanted him to be able to move his hands around unhampered. She was coming alive under his touch, her body already responding to the crisp breeze and his warm fingers. Her lips went from his lips to his jaw, kissing her way along his jawline and then down his neck and behind his ear before nibbling at his ear lobe teasingly. His hands moved down to her hips and she quickened her motion on top of him, wanting to feel him wanting her just as badly as she wanted him.

alexis wilde
Replies

Post A Reply