Edit

The West

The western part of the city is often home to the poorer residents. Here there is a certain grunge that permeates the town from the graffiti on the once cleaned brick buildings to the broken and unmaintained architecture. Crime runs high within the western half of town, making it the home of supernatural gangs of illicit activities. Such activities are rarely reported however, and most residents are distrustful of individual's of authorities, instead letting the powerful supernatural beings sort things out amongst themselves. Be careful wandering the Western streets after the sun falls.

What's You'll Find Here

Edit

Noah's Ark

Resting upon the harbor, Noah's Ark appears to be little more than an abandoned cargo ship. Accessible from an entrance hidden in the shadows, The Ark is a veritable Were-playground that specializes in fighting tournaments for all creatures great and small. With both singles and doubles tournaments to compete in, the title of Ark Champion is hotly contested amongst the Were population. If anything illegal is going on in the city it's sure to be happening within the back rooms or behind the ring-side bar.

Owner Aiden Tetradore

Co-owner Tobias Cain


Edit

Warehouse District

The warehouse district rests just upon the harbor within the city. Many of the warehouses belong to corporate companies although some are used for less the legal means. Be careful when wandering this district at night for many groups meet within those dark, dilapidated buildings. There are also whispers of hard to obtain goods being sold behind those closed doors but you have to know who's who to get an in!
into these animals we grew (Raven)
101.180.53.52Posted On April 04, 2017 at 4:31 AM by Tobias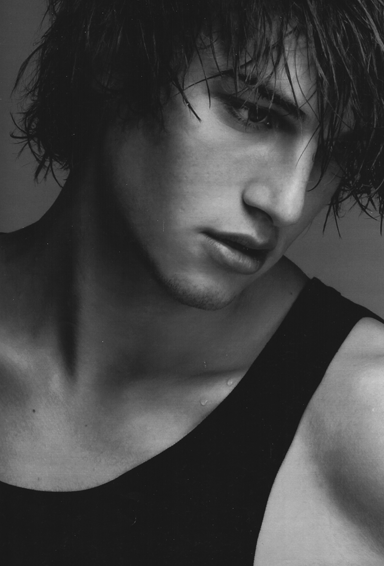 It was a truly loud and bustling night within the Ark. The floating cargo ship near full to the brim, Jackal forced to turn away several patrons waiting at the door. The lanky leopard lay stretched out upon the railing above, his spotted form precariously balanced on that slender wooden strip as that golden gaze lingered on the fighting ring below. He understood little of the logistics of the event, those ranks and leader boards meaning little to the cat, his tail lashing in excitement as the battle below became all the more bloody. The scent of that adrenaline stirred readily within him, those darker parts of the fractured creature relishing that scent of sweat and the roar of the animals below. That predatory part of him delighted those scenes. His claws extended, scraping at the wood in anticipation, hunger gnawing within him all the same, Tobias holding little care for the wrongness of such a thing as that. He had eaten his own kind before, his mind recalling that taste alone, his fractured thoughts so having connected the memory of that blood and that taste until his gaze became fixated upon the fight below. Those patrons so believing the boy to be merely watching, so unaware of those darker thoughts that tugged within him. It was Tetradore's order alone that kept the boy upon the railing. His companion so assuring him that they were not for eating even despite Tobias' belief that they were.

The bear below lunged forward again, attempting to grasp that bison, both animals truly powerful, the sheer weight of those combined forces seeing the ground shudder and shake as they collided with an sickening thud. Tobias' own roar of delight echoing with those sounds below as the boy gripped tighter at that ledge to prevent himself falling and yet leaning closer all the same. Another collision finally saw that bear tumble. The bloodied bison pawing triumphantly at the ground even despite his own injuries, both animals shifting back to human form as that bouncer moved to drag the defeated bear off and the bison headed for the first aid room with money in hand. The lanky leopard stretched easily, lunging down to the floor below in a single bound, the crowd parting rapidly to allow him to pass. Precious few daring to risk his wrath or volatile temperament. They feared what they did not understand and there were few whom understood Tobias in any sense. His predatory nature so often overshadowing what thread of humanity existed within him.

He leapt easily upward and into the ring with all the feline grace of his species, sniffing at that blood that stained the ring before Jackal's broom swung at him, much to the amusement of several of the crowd. The little Mexican attempting to shoo him out and yet not without that broom between them as a barrier of sorts. His agitation at the little Mexican man saw his lips pull backward, a hiss erupting from within as that crowd began that chorus of 'fight, fight, fight'. Jackel, it seemed, was hardly willing to take up that challenge, teleporting out of the ring a moment later, leaving Tobias to prance about it in delight at those applause and drunken chants. It was only the sight of that curly-haired woman that saw the deviant pause, a rumbling purr rising within his throat as he scrambled out of that ring to lope towards her. Tobias leaping up and onto the bar Raven had seated herself out, his head abruptly smacking into her own in that decidedly feline greeting, the boy oblivious to any injury he might cause his mate with the gesture- his tail sending several glasses tumbling and yet, as always, none dared to raise their voice to the leopard lest his mood take a turn. Tobias sprawling out upon that bar entirely before proceeding to roll over onto his back, one paw reaching to bat at Ravens hand with that clear demand to have the woman pet him. It was, however, hardly the woman's hand that reached for that fluffy fur on his chest, a truly unfortunate patron so attempting to see whether or not he could pet the upside down King of those rings. The moment that calloused hand pressed against his chest, the leopards jaws parted, Tobias so instantly aware of that foreign touch, claws extended to grasp the man's upper arm before those teeth lunged- biting in the flesh of his hand- the bar erupting into screams and shouts. The man's female companion rushing over a moment later, attempting to pry Tobias jaws from where they were locked before very near shoving Raven aside in an effort to grasp that glass of water- tossing it at the Leopard beneath a veil of curse words as Tobias finally released his victim.

A final irritable hiss was spat from his lips, tail lashing once more, the woman attempting to hold back her now furious boyfriend, screeching at Raven to control her own mate all the same. That hefty man at last managed to pull free of his girlfriend, hands balled into fists, his bleeding hand rapidly beginning to heal and yet his pride was far from intact as Tobias' own form rose once more. The boy decidedly protective off his own mate, that other man beginning to press upon his personal space in those moments as his teeth pulled free of his lips, his place on that bar assuring he stood at head height with the other man, form shifting to press Raven further behind himself as his tail curled about her arm in that possessive fashion, golden gaze remaining upon the other man's own. The shouting that followed entirely lost upon him, though the words were not. That challenge readily understood. What's your goddamn problem?! You want to fight? I'll fucking fight you. You, me and both the girls- double team. In that ring, right here, right now. What? You scared?




madness, as you know, is like gravity: all it takes is a little push
Replies

Post A Reply