Edit

The West

The western part of the city is often home to the poorer residents. Here there is a certain grunge that permeates the town from the graffiti on the once cleaned brick buildings to the broken and unmaintained architecture. Crime runs high within the western half of town, making it the home of supernatural gangs of illicit activities. Such activities are rarely reported however, and most residents are distrustful of individual's of authorities, instead letting the powerful supernatural beings sort things out amongst themselves. Be careful wandering the Western streets after the sun falls.

What's You'll Find Here

Edit

Noah's Ark

Resting upon the harbor, Noah's Ark appears to be little more than an abandoned cargo ship. Accessible from an entrance hidden in the shadows, The Ark is a veritable Were-playground that specializes in fighting tournaments for all creatures great and small. With both singles and doubles tournaments to compete in, the title of Ark Champion is hotly contested amongst the Were population. If anything illegal is going on in the city it's sure to be happening within the back rooms or behind the ring-side bar.

Owner Aiden Tetradore

Co-owner Tobias Cain


Edit

Warehouse District

The warehouse district rests just upon the harbor within the city. Many of the warehouses belong to corporate companies although some are used for less the legal means. Be careful when wandering this district at night for many groups meet within those dark, dilapidated buildings. There are also whispers of hard to obtain goods being sold behind those closed doors but you have to know who's who to get an in!
all too real, it holds ghosts that never forget
67.143.208.53Posted On December 20, 2017 at 6:49 PM by Katarina Foster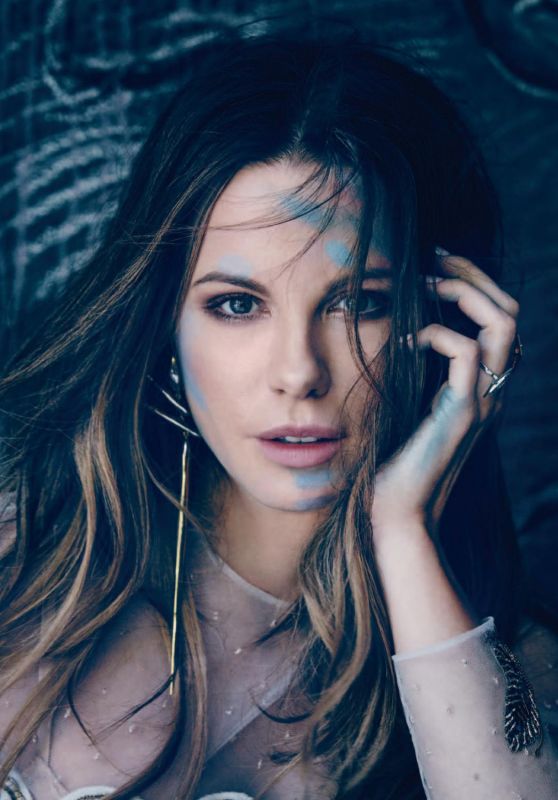 He seemed amused by her idea of him being Robin Hood, following her easily into the bar and taking a seat beside her. He seemed almost at home in this kind of environment as if bars were common in his surroundings. He also looked like he needed a friend, despite his rough edges. He came across as a man who needed no one but those were usually the types that needed someone the most. Kat wasn't going to sell herself out as a bestie or anything of the sort, but she saw something in him, a kindred spirit. He ached for purpose, for a job. Maybe she could help him with that and it would help her not think about what he was up to after she got up to walk away from this bar later on in the night. She never could detach herself from the supernaturals she came into contact, the ones that lived anyway. She always seemed to find something relatable in them, like that damn WereDoberman. She was still irked that she'd ended up dead, no matter the circumstances that led to it. They had clicked, she knew it. And now she would never forgive herself for finding her too late.

But this time she wasn't too late. Donovan hadn't killed anyone and he had given the money back so all was forgiven. He'd even spilled his story like he was just waiting for someone to ask. Now he was about to accept a drink from her and see what she had to talk about. It was almost poetic, like he was dying for some company all along and just too proud to admit it. She wondered if he was secretly a softie around his sister. The tough types usually were. He said that Elain wasn't his sister, the sister of his best friend. Kat lifted a brow and nodded to let him know she was listening. Usually the best friend was sleeping with the sister but she didn't get that vibe here. He seemed protective over her, like an extra brother. Good. He gave another clue to his background, that his own family was out of the picture. She didn't offer anything but her attention in return. She was never one to open up so willingly. But it seemed he was.

He told her that Elain was a healer and she smiled. That was good news. A healer would make for a good ally in her line of business. She was a fast healer naturally but who doesn't need a boost sometimes? He didn't know what his best friend did but no doubt the best friend would be less open than Donovan. He would probably be suspicious of her and her interest in Donovan. He would try to corner her, find out all he could about her and find nothing but a blank wall. Kat didn't exist in legal paperwork. She was a ghost. Viktor had made sure of that a long time ago. He said something big happened at a zoo, even used the word "fateful." Nothing good ever came of that word. She raised a brow in interest as she took a drink of her tequila. She noted the animalistic sound of his growl, unable to place the exact species since she didn't hang around a lot of wild cats. He started telling her about an escaped cheetah at the zoo and how it ran at him when it saw him.

She had a feeling she knew where this was going. The cheetah had a purpose. He wasn't just a cheetah. But why didn't he shift to blend in with the crowd? Was he that feral? She had her own questions about it but of course he might not have any of those answers. She didn't even know yet what kind of relationship Donovan had with his Maker. Is that what they called someone who made them a Were? She had to read up more on that. She could tell he was reliving that day, his eyes filled with the shadows of what he felt as the cheetah ran at him. She leaned in, intrigued. She knew what was coming but her eyes widened anyway, like an automatic reaction when he said that the cheetah bit him. He raised his arm and she traced the scar with her eyes, taking it in and memorizing it, studying it. Did it have any noticable marks in it? But of course it didn't. It just looked like a bite from an animal. Just an ordinary animal. Except it was anything but.

Now he started to explain the symptoms after the bite. She had never had a Were tell her what they experienced after being bit. It was definitely interesting. She found herself leaning on every word. Then he said that he shifted and she felt herself let out a breath she didn't know she was holding. He had shifted right in front of his parents. They must have freaked out. He jumped back to the presence, telling her he was no Robin Hood but it actually seemed like he wanted to do something more, something to support himself so his friends wouldn't have to. She could respect that. She raised a brow, studying hm for a moment before she nodded, as if making up her mind. "Yeah, you would be. The council is on the prowl for anything supernatural stepping out of line. They wouldn't hesitate to put a number on your head and stand back to watch the chaos as hunters fight for the glory. This is their stronghold, you know. I'd step lightly." She let that sink in before she continued. "I can help you stay out of trouble, if you're genuinely interested as you say. I can even make sure you never need to lean on your friends for support ever again. Nothing shady, just clean work." She raised a brow, waiting for his response.


Replies

Post A Reply