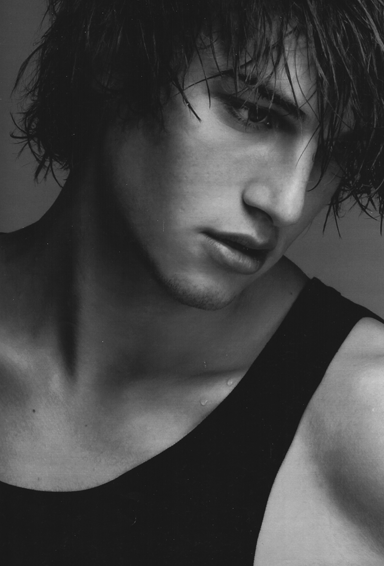 That very walk back down the aisle in the wake of that sealing kiss and the end of that ceremony only seemed to further delight the young deviant. Tobias, today it seemed, thoroughly appearing to enjoy the attention so afforded to Raven and himself. Those ready applause prompting that odd, crooked grin to his features as Raven led the way from that ceremony. That pair only just managing to reach that privacy once more before Raven turned to throw her arms around him a second time. That very delight and joy upon the woman's features seeming to only further please Tobias in turn. He understood when Raven was happy. He liked when Raven was happy even if he so hardly understood that depth of emotion himself. Tobias' ability to understand just exactly how and why the woman appeared so overjoyed remaining a decided mystery or indeed a tentatively held understanding at best and yet that she seemed so very pleased was perhaps all that truly mattered. A part of the young man simply desiring to prompt that smile from her more often then not. Raven one of the few beings in all the world Tobias so desired to please outside of Tetradore himself.

His wife's ready praise for himself so earned her that grin once more. That very mention of cake seeing his attention shift but briefly sideways, those dark eyes very near looking for that aforementioned cake he had heard so much about and been all but promised by Raven, Tetradore, Jackal and half of the rest of the Ark as further incentive to tailor his behaviour for that very event. The promise of sugar, it seemed, an eternally grounding one. The idea of photographs however was far less thrilling. Tobias managing something of a frown, those words of protest already forming before Serafina and Tetradore appeared with Dorian in tow. The Fae King very near appearing to attempting to use Tetradore as a shield from Serafina. Tobias near capable of smelling just how very flustered that Italian was and yet why was so utterly lost on him altogether. Raven shifted away from his side then to embrace that dark-haired witch. Tobias' own attention returned to Dorian and Tetradore door as his closest of companions and the Fae King so approached.

"We are not....allowed cake until......after....photos."

Those very words were promptly announced to Tetradore in the clear belief his companion would share his disdain for that very thing and yet, for today in the very least, the lanky deviant seemed content enough to appease Raven's desire in this. The allure of that cake a decidedly potent thing. That near nervous shifting of Dorian once more so drew his attention then. The man making a distinct effort to put Tobias and Tetradore both between himself and Serafina. The lanky leopard so eternally having found the Monarch a decidedly curious person and one he hardly understood. That soft, gentle manner in which Dorian spoke however so readily seemed to appease Tobias in turn. The pair, on those few occasions they had been together, having managed to exist, for the most part, with reasonable comfort. Tobias allowing his gaze to shift between Serafina and Dorian again before those stuttered words managed to find his lips. Those words aimed at Tetradore once more.

"Why is....he.....scared?"

Dorian's ready indignation that he was not afraid so prompted little more from the deviant then a blank stare before that photographer so summoned that wedding party for photographs. Tobias, for once, allowing himself to be positioned over and over with Raven herself, with Tetradore, with the rest of that wedding party and the staff at the ark even despite his very near inability to actually smile when required. Several of those photos that required him to merely look toward Raven perhaps holding far more depth and meaning. Tobias managing a genuine smile for at least one of those photographs, that second, genuine smile of the day so saved for that picture of Tetradore and himself alone. Tobias falling back into step beside his favoured companion then as they moved toward that reception. Both boys, in those suits, a surely near comical sight to any who knew them. Tobias so reaching to rest his hand upon Tetradore's arm.

"Tetra was a....very good man who....is best. Thank you."

Genuine thanks, of any kind, from Tobias, was a decidedly rare thing. That thanks, perhaps, for far more than merely all Tetradore had done today. Those dark eyes readily met the striking green of his companions own before he found his place at Raven's side once more. The curly-haired woman insisting they were supposed to walk in last even despite his ready concern their would surely be no food left. Raven's sudden lean into his shoulder readily saw his own gaze drift towards his new wife once more. Tobias, despite it all, so seeming to have a decidedly good understanding of that concept of 'wife' above all else. That brush of Raven's finger agianst that wedding ring at his hand prompting his fingers to lace with her own. Her very insistence she loved him holding his attention once more.

"I...know. I....love you....too. Yes."

How rare it was for that very admittance to fall from his lips and yet how readily he offered it all the same in those quiet moments when it might be just them alone. That sudden round of applause with which they were met once more as they were ushered inside only further seemed to delight Tobias all over again. The deviant distinctly assured he had never been applauded so very much in all his life though just what he was being applauded for so apparently remained to be seen. Tobias content to follow Raven to their own table then at the head of the room and with the rest of that wedding party.



madness, as you know, is like gravity: all it takes is a little push