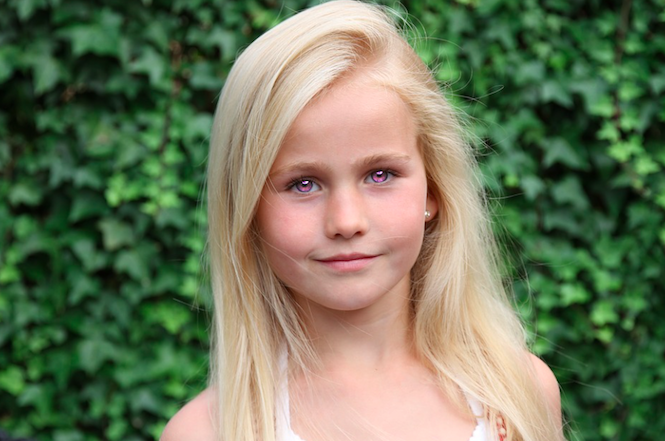 (dear friend it will be alright, please just stay by my side)
(you might think the world is tumbling down, but it's not)
So often Maeve had been left to her own devices, her foster parents so hardly interested in entertaining her. There were toys in the home, but the other children would quickly grab them and scamper off to their rooms to play with them, or hog the TV, or video games. This left Maeve alone, with a few crayons and a piece of paper. And from this, emerged her stories. She would draw pictures, whatever came to her mind, create a scene. A wolf amongst wildflowers, a leopard in a tree, or a horse in a lake and from there she created a story of how they came to be, how the scene was created. If anyone, not that anyone cared enough to, were to ask about her drawings, she could tell them exactly what happened before, during, and after, painting the scene as bright as her drawing, using every color imaginable.

So when Matteo asks for the story, despite it being such a terrible one, Maeve feels it her duty to paint the picture and create something beautiful for him to listen to. "Yeah," she agrees, thinking about her leopard and panther. "They are good, more than good, the best actually," she says, any inhibitions of holding back her feelings clearly lacking as she speaks to Matteo. What had stuck out Maeve so greatly was the simple fact that that day, they had cared for her, they had put themselves in harm's way just to make sure she was safe. For a little girl that has known such little affection in her life, this stirred something within her that would not be easily lost.

She watches his reaction when she asks what his age is, those violet eyes studying him intently. Age such a unique concept, thinking about living for over a thousand years a difficult concept for even an adult to consider. Such a large expanse of time to imagine when Maeve has lived so little of her immortal life. He laughs, but Maeve can hear in his tone it is kind and warm, perhaps like Santa Claus, if he were real. Of course, most of Maeve's foster parents did not entertain the child with such notions as a large man with a beard delivering presents. They didn't want to get the child's hopes up. "Two thousand is really big," she says then, acknowledging the large number. "I count to a thousand one time, and it took a while, so that would take twice as long." The child's math skills were clearly advancing as she considers the number he spoke to her. "I think I would have kept counting, but I had dance," she says, as if sparring his feelings of why she did not continue to count all the way up his age. Maeve ever the empathetic girl.

Her hand touches his so briefly before moving away, providing just a moment of connection between herself and the older man. "You were waiting for me," she says, and it is not a question, she knew he was waiting for her, but she wasn't sure how she could be so certain of a statement. "Why did you wait for me?" She asks then, that insecure child that has known so little love finds its way to the surface, attempting to burrow itself under her skin. "Is it because we are both fae?" She asks then, reaching her hand to briefly and delicately touch that pointed ear before bringing her hand back down. "I haven't met many fae," she adds, smiling shyly because meeting another like her way so exciting and beautiful, but she wasn't entirely sure what it all meant.

She pays careful attention to the dolls Matteo bring before her. Maeve promises secrecy, those violet eyes hiding no malicious intents, at least at this stage in her life. Who knows the type of person though that Maeve will grow up to be. "Tobi is still really fun," she says with a laugh, thinking about the games they play. Another thought finds the forefront of her mind, begging to be asked, but Maeve finds herself hesitate for a simple moment before speaking it aloud. "Do you have secrets, Matteo?" She asks, violet eyes searching his face to guess the answer he may speak to her.

Maeve believes Matteo holds so many answers, with his advance age, his future visions, and just overall being, she believe him to be all knowing. It is a childish thought, but one she has all the same. "Is it going to take until I'm two thousand to learn it?" She asks, cocking an eyebrow almost comically towards him. Maeve was not entirely sure she would want to wait that long.

And then in all of one instance, the child feels tension leave her body she hadn't realized she had been holding. "You have kids?" She asks, the excitement clear by the way those amethyst eyes positive brighten like to little gemstones. "Okay, I can meet you here if I need help, and maybe next time you can bring cupcakes?" She asks, eyeing him hopefully from underneath long, innocent lashes. Clearly, cupcakes has been in the back of her mind, determined not to be forgotten. Children always seem to do that, remember the absolute smallest of details from any conversation.

The fae child hangs onto his words, listening about the wall and what she should do to keep visions away, visions she was not ready for. It was easy enough to picture, a wall, but to actually put the practice in place would prove difficult for the little girl. "I think I just might hide them all," she says before adding quickly, "for now, until I am ready." She finishes, thinking this a perhaps suitable answer for the time being and with her limited knowledge.

"You may walk me home, I live at the Arts School to practice dancing," she says proudly. "You can come to my recital...if you want," she adds, not wishing to pressure him, but there is no hiding the wish for him to do such a thing. "I'm going to be Snow White."

How fitting.