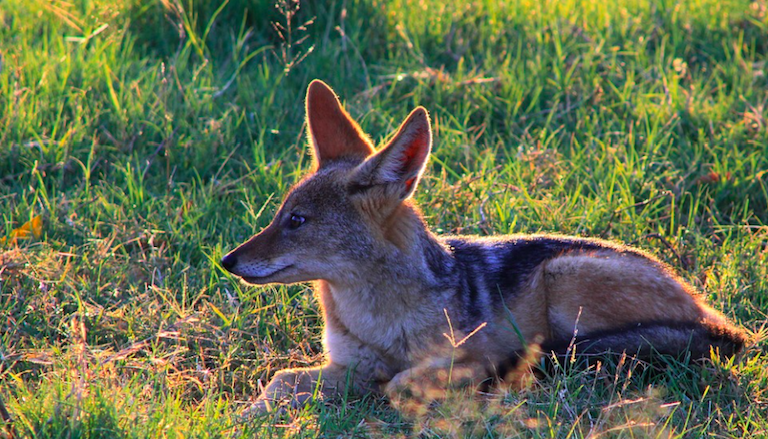 There were very few things Marcelo loved more than himself.

Marcelo cocks a brow-his chagrin is palpable.

He oozes a certain amount of self confidence. "You taught them differently? sounds like an alpha move to me," he says. Was this girl an alpha? Marcelo's time with the were coyote pack had been interesting. They were all about tradition, kicking him out once they realized he wasn't aging, claiming it to be the work of witchcraft, which they weren't entirely wrong about. But they had near silent, relying on visual cues to speak to one another, living mostly in their animal form. Though, the time with them had been just what he had needed to clear his head. Bad breakups will do that to you.

Actual coyotes, now he simply couldn't imagine that. Why would a were willingly live with a bunch of animals? The conversations could not have been very stimulating he was assuming. "Wow, so recently moved out then," he admires. It had been some time since Marcelo had lived with an actual family, though there was still some vampires he knew that welcomed him into their whenever he got the chance. Immortality means slim pickings as a were. His company tended to be vampires, faes were too rare, and Dark Hunters usually wanted something from him, and only kept him around until they got it. You know, or they tried to kill him. But, vampires, at least the ones with their bloodlust under control, they could make for solid relationships. "Have you gotten to experience all the city has to offer then? You know, sex, drugs, and rock n roll?" He asks then with a smirk of those pearly whites. He was dark, but in a way that was so utterly charming.

"Yeah," he says with the equivalent of a shrug in a way of nonchalance. "I am pretty attractive,' he says, golden eyes looking over her coyote form, suddenly curious. "And yourself, I would love to see that body sometime," he suggests. Now, this was a gamble, flirting with someone blindly, but Marcelo was ever the optimist, and thinks he may have struck gold.

Golden amber eyes watch as she takes off after the boar, her teeth chomping down on her. But as her attention shifts to the piglets, that is when those hackles raise, teeth become bared, and a growl quietly fills his throat. Everything about him in this moment says 'no.' No, he was not going to do that. He doesn't care what kind of animal it was, or a human, children were not be harmed. Maybe, before he was a were, he would have eaten them, but being an animal yourself, Marcelo has found a certain sympathy for the dumber beasts.

He laughs when she offers the boar one last growl and bite before taking off. She is running so fast past him that he almost did not catch her words. One turn though to the she pig and he realizes exactly what she had said. The jackal leaps into a run right behind her, throwing his head back in wild laughter. Those limbs stretch out in front of him, a slight wag wiggles his tail with the thrill of a run. He races the creature, knowing she would tire soon while Marcelo felt as though he were just getting started.

"Turn left," he shouts to the coyote before moving himself in that direction, continuing to run only when he reaches the edge of a park, sides heaving with effort, mouth open as his tongue rolls out as he pants. "Well, I would say that is one way to work up an appetite."

Marcelo Lucas Rumeir
image by beesmurf