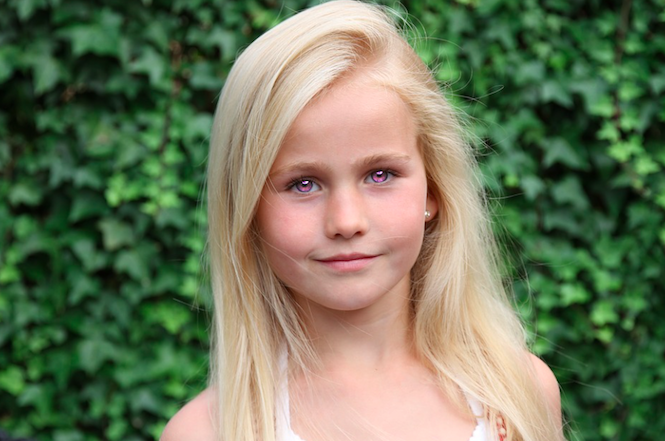 (dear friend it will be alright, please just stay by my side)
(you might think the world is tumbling down, but it's not)
The golden blonde haired girl with that overly soft, gentle smile and dreamy lavender eyes framed by dark lashes that are a beacon to her innocence as they sit like satellite dishes upon her pale face. She smiles gently in Tobi's direction as he stares at the words on the pages. Maeve was clearly proud of her work, and to have Tobi finally able to look at what she had done, well, it only caused the fae child to brighten. His nod was all she needed to prompt such a thing. The assignment had been to research and write something you wanted to know more about. Maeve, clearly so desperate, that quiet longing, to fit in with those big cats of the Ark had decided to write about leopards and their dark cousins, panthers.

She reads, a bright and genuine smile on her face as she does so. The golden haired girl likes the way his young face looks when he smiles, it is charming and boyish, in a sense, like the boys in her class. But the frown then that pulls those lips downwards draw a confused look to her face and his words seek to confuse her further. "Why isn't she in your pack?" She asks then, tilting that pretty little head, golden hair falling sideways, Maeve searches Tobi's face for any sign of an answer. She knew Nadya and Frost were mates, and Frost was an alpha as Tetra was, but further than that, and well, it was entirely a matter for children.

But, as children so often are, they grow distracted with the impending thoughts of the easter egg hunt. Surely a great adventure simply waiting to be had. His excitement and eagerness is readily shared by the young child. Her head is filled with chocolate and jelly beans, delighting in the candy as any young child (and Tobi) would. His hand reaches out to take her own and she places that little appendage into it, as always, so comfortable and at ease in the leopards presence.

She skips along beside him, humming to herself, that blonde hair bouncing against her back in a rhythmic pattern. They are offered strange stares from the parents and the children. They were curious, it was to be expected, the tall, gangly deviant with dark hair and vigilant eyes, leading the tiny, spritely child beside him. They looked nothing like each other, that much was certain, and humans always seemed to be able to sense something...odd about those supernatural beings that live among them in secret. But Maeve, for her part, ignores them all, entirely entranced by spending the day with her friend, Tobi.

Maeve is quick to lead him over to the sign in area, eager to get started on the easter egg hunting as soon as possible. She notes the man growing uncomfortable and eyeing Tobias, something Maeve does not take kindly to. "He doesn't like to be just stared at," she says pointedly in that high soprano voice before dragging Tobi away from the desk and to the park where the hunt would be held. The nod of her leopard companion is the only confirmation Maeve needs to insure he understood her. Maeve's own delicately pointed ears remain alert, waiting for the sound of the whistle to blow, her limbs tense and ready to spring the moment it was heard. His grin only assures Maeve more that they were going to walk out of this hunt with the most eggs in hand.

The whistle blows and Tobi dashes off ahead of Maeve, the fairy is left giggling behind her leopard companion as she follows him in this sporadic race for eggs, running with all her might, blonde hair falling out behind her like liquid sunshine streamers. The sound of her name sends her quickly to follow the leopard to the base of a tree. Lavender eyes widen in pleasant surprise as she realizes the treasure that Tobi had discovered. "Quick, Tobi, put them in my basket before someone else takes them!" She urges him hurriedly, though the deviant requires little prompting to perform such a task. The eggs are placed in her basket and she quickly follows him to the next location, confident in their ability to win this game. Tobi was the perfect teammate. But what hides in the shrub is not eggs, but three large chocolate rabbits. Enough chocolate to last a lifetime! (Or, at least until summer-maybe.) "Hey pal, save some eggs for the rest of the kids!" An overzealous parents calls out, but Maeve is already hot on Tobi's heels, giggling all the while.

It had seemed as Tobi had found another pile of eggs and Maeve races behind him, but a pout finds her lips as she realizes another boy has found the eggs too. Tobi then reaches forwards, grabbing the boy and lifting him upwards and away from the eggs. Out of the corner of her eyes, she notices the parents racing over, clearly upset about a strange man holding their child off the ground. Maeve quickly reaches out and grabs the eggs, dumping them into her basket before beginning to scurry away. "Come on, Tobi, we better get out of here before we get in trouble!" She yells before beginning to run before anyone could catch them.