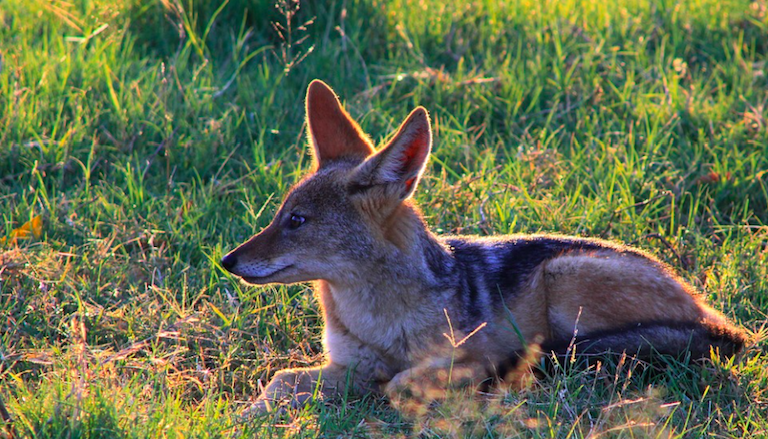 So many faces always passed him by, coming in and out of life. Very few conversations were memorable and even fewer stuck out as extraordinary. They seemed to all be the same. Courteous, exchanging names. The world tended to get in a pattern and rarely would it stray from its own idea of 'normal', no matter how he tried it always seemed to be deemed boring. Sure, some days were just boring enough to enjoy the calm, but it hardly lasted long with Marcelo. The boy with locks of brandished gold and eyes as dark as chocolate kept some faces though to the forefront of his mind, they did not simply drift into the nothingness that so many others did.

Iliana comes to mind.

Of course she does.

The fae that had been quite entertaining to the jackal boy. It was refreshing, in a way, to find a woman so unbroken, who was in love with life and moonlight in her eyes. Iliana was entertaing, and there was something about her that reminded Marcelo of his little sister, something innocent and pure, but more eternal than his little sister had ever been because Josie's bones had become brittle, dead, dust, and gone. Even though Marcelo does not quite think it, he knows there is safety in Iliana, she was fae, she was immortal, she would not go the same way as Josie did, as Nadya will one day in the future. Marcelo could keep her here, he would be sure of that.

He follows her voice upwards and the wide grin on her porcelain face is enough for Marcelo's tail to begin to wag as he stares up at her with amber eyes of honey, his stare is golden and intense, but there is humor that leaps from its pages. "Nope, just me," he barks towards her. How easy it was to communicate with Iliana. His ears press forward atop his head as he listens to her words and he finds a mock growl in his throat, deep, but undeniably playful. "Well, maybe I ought to teach Mr. Crow a lesson, huh?" He says jokingly. Golden eyes shift as Marcelo watches her climb down the tree with ease. Sitting back on his haunches, he looks up at her, tail still wagging slightly. "Did you ever doubt I would?" He questions her with an amused look.

Suddenly she jumps and Marcelo follows suit quickly after, jumping closer to Iliana and turning to keep his eyes pealed to the forest around him for whatever may have caused such a reaction from her. His ears pin against his head and a more treacherous growl raises within him, a warning. But, as his dark nose twitches to the air around him, he begins to realize that there is no scent upon the wind, no smell of death that vampires give, no other were, and there is no sign of a hunter, all he smells is the forest and Iliana. Why was she so jumpy?

In the next moment she is back to her joyful excited and eager self. Marcelo raises that tawny head to look up at her with curiosity. "Whats gotten into you today?" He asks her, tilting that head to the side as he once more sits upon his rear end, tail no longer wagging, concern clear upon his face as she comes to kneel before him, stroking his coat.

(Oh no, it was way too difficult to concentrate with her stroking him like that.)
(Dang it, why did that feel so nice?)

No, focus.

Golden eyes carefully exam her and from his angle as he stares up at her, Marcelo sees something off color poking out through the sleeve of her jacket. Instantly, he knew what it was, the same coloring he had seen upon his sister's ribs after a less than kind encounter with some of the children in their village. Quickly, he shifts, four legs to two, tail disappears, where was once fur is now sun kissed skin, dirty blonde hair remaining atop his head. He kneels in his boxer briefs before her, entirely unashamed as he gently reaches forward to move her jacket sleeve upwards upon her arm to reveal the bruises that coated them. "Who did this to you?" HIs tone is dark, but it is not towards Iliana. Though no longer a jackal, a growl remains in his throat. "I'll kill 'em."

And it is so much more than just a threat.

Marcelo Lucas Rumeir
image by beesmurf