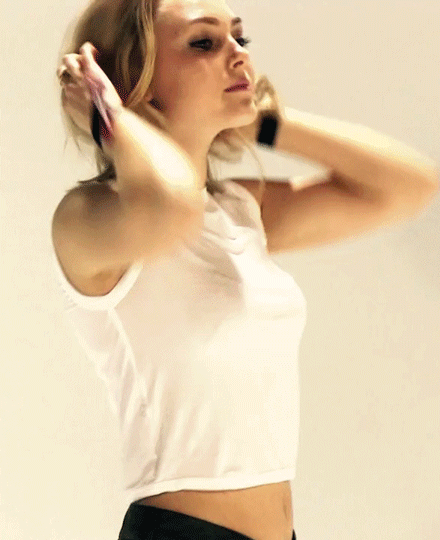 Hold on to this lullaby; even when music's gone


The area was familiar to her. The mud permeates her nose as the lingering scent of rain drifts in the air. The birds are coming alive again, their calls to each other are soft at first and then gradually get louder.

She flinches.

Her hands lift to clasp over her ears, her eyes squinted against the late afternoon sun as it peeks through the trees. A noise leaves her lips, a half whine, half growl that reverberates in the air. The birds go still and the young woman frowns, dropping her hands and tilting her head back to peer into the trees. She just wanted to listen, but did they have to be so loud?

A huff finally escapes her lips and she takes a few steps forward as one foot slides into a hole. She looks down,, blue eyes scanning the area. There's a pause, a familiarity that flickers in her eyes. A memory of her squeezing into the hole, of another who healed her wounds. Her hand drifts to her hip, her fingertips running over the raised scar. Her entire body shivers as she gets lost in the sound of a gunshot, blood staining the ground, a metallic scent. Running. Lungs burning.

Fear. Fear. Fear.

She crouches, making her body small. A smaller target. Her lips part, sharp and shallow breaths escape. Her blue eyes are almost black in her fear, the wild light in their depths almost pulsating when she hears the snap of a twig and her entire body shifts towards the noise. Her readiness to flee or fight remains to be seen.