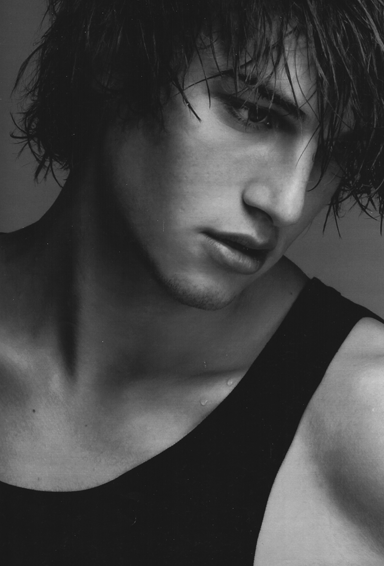 It was truly rare, in any sense, for Tobias to make any attempt at that free speech. To formulate his own words crafted from meaning or his own emotion rather then merely borrow or mimic the words of those around him in some vague attempt to express whatever fleeting desire existed within his thoughts. Words, it seemed, were so hardly within the young devinats true set of skills and yet, here and now, on that very evening, he so made that effort to try. His fiance, perhaps, one of the few beings in all the world he was so willing to try for in any sense at all. Tobias, more often then not, content to disregard the world with either blatant indifference or indeed some form of barely contained aggression. His anger and frustration at the world so often displaying itself in those curious, baffling behaviours that Raven had, somehow, come to tolerate. Tobias, it seemed, more often frustrated at himself then any other. For all his own failings the lanky deviant was distinctly aware that he was....different. His efforts to be like those around him so often falling short and yet his mind, fractured and broken though it was, had found a conentment of sorts within Raven's presence. She was....like Tetradore. Yes. Like his brother. But more pretty. She understood when others did not. She was patient when others were not. She waited for those suttered, struggling words when others did not. Tobias distinctly comfortable within her very presence as he so rarely was with any other. So it was for her he tried that night. Those garbled words at last managing to pass his lips despite that clear struggle and distinct frustration that marked his features throughout. He readily he knew those words and yet that journey from mind to mouth so seemed to garble them all at once and yet- she smiled. That simple gesture off pleasure seeming to delight him in turn. Subtle though it was. Tobias distinctly talented in understanding that which was said without words. Her pleasure in his own efforts so thoroughly seeming to please him now before that minister insisted it was Raven's turn to talk.

His own head tilted ever so slightly, Tobias, in the least, appearing curious of those words even if he was perhaps unlikely to understand them all. Her very insistence that they might be broken,together, seeming to prompt a near curious look of consideration to his features. As if his mind so struggled to comprehend that very idea and yet he said nothing off it. Tetradore having insisted over and over that he was not supposed to speak unless asked too. Raven's assurance that no one else as as good as himself seeming to bring a distinct delight to his features in turn. The lanky young so consistently enjoying that praise when it was afforded to him and so especially when it came from Raven herself. His curly haired companion finishing her own words only a moment later. Tobias seeming distinctly content with them even if he had perhaps not understood them all. The sudden voice off that celebrant saw his own dark eyes shift sideways. The young man struggling still to understand just exactly who this other man was and yet that smooth, calm, easy manner in which he talked so seemed to content the leopard all the same. The man readily insisting that had reached a crossroads in their lives. Tobias glancing briefly downward as if in search off this supposed road before that squeeze upon his hands draw his gaze upward again as the elderly man offered that promise and Raven promised to keep it in turn.

That elderly man's attention shifted to Tobias then, that same promise offered towards him, the very manner in which the man spoke insisting that this was a question of sorts, one he was required to answer as his mind so rapidly attempted to piece together those words. His features frowning slightly at that mention of 'best counsel' those words distinctly foreign to him in every sense. That sudden nodding of Tetradore's hed prompting the deviant to mimic that very gesture then before his thoughts seemed to seize upon those final words 'all your love to give'. He knew those words. He understood those words. Raven's own promise from moments ago still seemingly fresh within his mind.

"I do."

That satisfaction so finding those very words seemed to offer those around him only further seemed to delight the boy in turn. Tobias, in that moment, appearing almost smug with his own efforts before that mention of rings seemed to seize his attention. Tobias having been nothing short of confused as to why Raven had asked him for that ring back the day before. He boy distinctly reluctant to allow her to have it. That shiny ring having become a near favoured adornment. That insistence he could have it back so surely the only thing that had persuaded him. His own dark gaze readily finding that ring now as Serafina moved to offer it and Raven held it towards him once more, Tobias near automatically reaching for it, much to the amusement off all those gathered. That celebrant softly insisting Raven needed to give it to him as his hand held obediently outward. Those gentle words saw his gaze shift to his mates own once more, that insistence he was her 'best friend' seeming to please him then before that ring was returned to his finger where it belonged. That simper upon his lips widening all the more to have it returned to him before Tetradore suddenly held forward Raven's ring with that quietly uttered instructions.

How readily he turned that ring within his fingers, Tobias seeming near fascinated by its look and shine before that soft clearing of the celebrants throat and that command to copy his words seemed to ensnare the boys attention again. Tobias distinctly pracited in repeating the words of others. This a near favoured game he looked upon almost eagerly as he reached to take Raven's hand then just the way Tetradore had made him practice last night upon the emerald eyed man himself- before insisting that he was never to tell anyone they had practiced that at all. Tobias readily and clearly repeating those words now, free of that stutter and frustration.

""Tonight I marry my best friend. The one who shares my life, my love and my dreams. Raven, I give you this ring as a symbol of my love and devotion. I offer you my heart, my hand, and my love. I join my life with yours. To cherish and protect you as my wife. With all that I am. With all that I have. I honor you as my wife forevermore."

That grin on Raven's features seemed to only delight the young man further. Tobias taking a distinct pleasure in pleasing Raven in turn. That celebrant appearing equally as satisfied as he begun those final words. This singular part of the ceremony one it seemed the boy understood well. Movie after movie so assuring him of just what came next. Those celebrants words hardly managing to leave his lips as Tobias leaned forward to press his own to Raven's with a ready, eager abruptness. The sound of those applause momentarily seeing the deviant pull away. No one had ever applauded such a thing before. That baffled look seeming to amuse their friends all over again before Tobias shifted to kiss his wife a second time- those applause resounding again- much to the deviants delight. He probably was the best kisser. He was sure.....



madness, as you know, is like gravity: all it takes is a little push