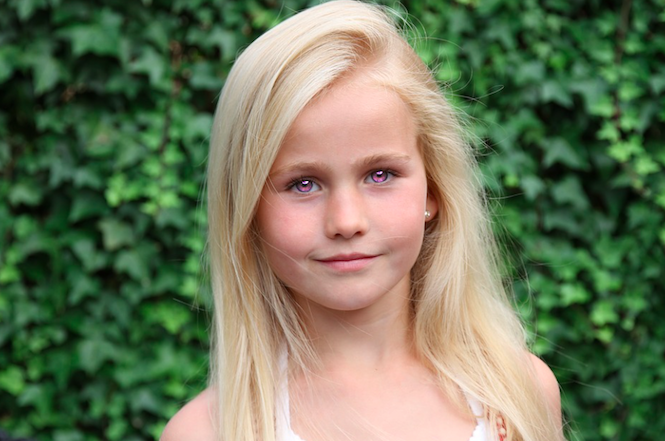 (dear friend it will be alright, please just stay by my side)
(you might think the world is tumbling down, but it's not)
The pale girl is walking around the city. Brave child, especially after everything she has just been through. The shadows grow long and she knows she should be home. Night is waiting in the wings for curtain call, and she should most certainly be sweetly secure at her boarding school, laying out her dance wear for the morning rehearsal. But she is a little older now, a little taller, as she reaches double digits. Maeve has become smarter, more aware, even if she has yet to become wise.

Inner Sanctum. The one place she has in mind.

There is something in her hands: simple rounded, flexible sticks, there is string that she had gathered from art class, stuffing it in her pocket. Maeve doesn't know what possessed her to do this, but, later that night, she had taken out her sticks and her yarn and began to weave it into the shape of a dream catcher, muttering a name, and a prayer in a language she doesn't even know. It is ancient magic, her mother's magic, passed onto her daughter.

But, Maeve hardly knows any of this.

She arrives at Inner Sanctum, there are strange looks in her direction. She is far too young of a child to be here by herself, that is what they say, what they have always said. The fae child with those bright lavender eyes finds a table and a chair and parks herself on it. It is evident she is waiting, seen in the way she had pulled out the chair opposite of her in eager anticipation for her guest who was sure to come. The dream catcher sits on the table and gingerly she picks it up, that muttered chanting and weaving begins again. Someone, a waitress, a waiter, they ask the girl if she was okay and if they needed to call someone. "I'm fine," she says, and it is true, for now. "Waiting for a friend." She says, again, it is true. Okay, they say, knowing if her friend did not show soon they would need to call someone, but he would come, Maeve was as sure as sunset and sunrise.

There is the sight of the last flaring embers of the sun as it dips below the surface of the city. The light dies fast, slithering back, retreating away to the horizon, beyond the reach of her eyes. The stars fill in the empty sky, infinite, making rivers in the blackness. Maeve admires those rivers as they weave through islands of dark clouds, unreachable. In the new darkness, blue and shadowed, Maeve looks out the window, knowing he would be here. He always knew everything. It is getting late.

Maeve should be home.
But.
Still.

She waits.

She hums the final pieces of her weaving until they all come together, and inside it, if she looks hard enough, she can see his face inside of it, bright and smiling and beautiful. Her heart warms and her soul calms because there he is and Maeve knows that he is protected.

And then.

"Matteo, I've missed you. Want to see what I have made?"