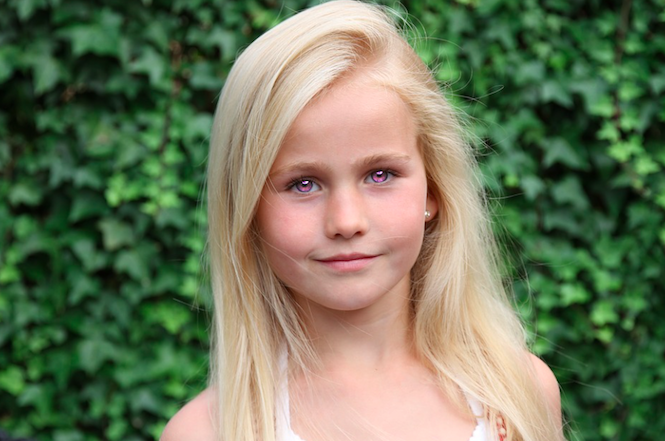 (dear friend it will be alright, please just stay by my side)
(you might think the world is tumbling down, but it's not)
Maeve had acquired quite the affection for the strange leopard boy. The girl with hair like pale morning light, like gossamer, she looks at him with vibrant eyes of violet. In much the same way her presence seemed to calm him, Maeve found herself warmed by Tobi's own. When Tobi was around, Maeve felt entirely safe and protected, like nothing could touch her as she stood in his shadow, and in truth, nothing would be able to touch her with Tobi around. He had proven as much already. She enjoyed his playful antics, and was hardly swayed by his almost childish, broken speech. Maeve saw nothing but Tobi's incredible nature and was always comforted by the fact that he would play games with her. He was an adult, and yet he was not all at the same time, and it hardly mattered to the fae child anyway. Kids remember those that spent time with them, that listened to them, and played with them. As far as Maeve was concerned, she would remember Tobi for forever. Which, for a fae, is quite a long time.

The grin he offers her does not go unnoticed and sends one of her own upon her face in his direction. She then moves to sit next to him, her trust in Tobi shows in the way she sits close to him, comforted by his presence. Violet eyes trace the animals he has assembled for the revolution and Maeve is in awe by all the toys that he has. So often, Maeve had either very few toys, or there were so many foster children that she hadn't been given a turn to play with any of them. That Tobi owns all these toys himself is an exciting sight for the blonde child. How lucky he was! She follows his hands with her eyes alone, grabbing each piece to line it up, for whatever game this may be. It is only after her comment that his dark eyes seem to narrow in on the type of animals before him. She giggles with his grin. How could one spend so much time around the deviant boy and not come to realize that leopards were indeed the best.

Hands move within her backpack, looking for the very thing she wished to show Tobi. Only when she grasps the report in her hand does she show it to Tobi then. Amethyst eyes search his face to look for any sign of joy at her accomplishment or excitement, her smile growing steadily on her face as she sees his dark eyes spot his own were form. His hands reach forward and Maeve releases her grip upon the report, satisfied that Tobi must like what she had done. "I did!" She exclaims, leaning closer to Tobi to look back at what she had written in painstakingly neat handwriting she had worked so hard on perfecting. "I got most of the spelling right too," she says proudly.

It is the admission Tobi gives that he cannot read that makes Maeve smile reassuringly. "Thanks, Tobi," she says, his praise means more to her than perhaps he even knows. The girl so unaccustomed to such things. "And it's okay if you cant read, Tobi, it's really hard trying to figure out what all those letters mean," she says. It is evident that Maeve hardly finds Tobi less intelligent due to his inability to read. Instead, she recognizes certain things take longer for some to learn than others. Maeve simply accepts Tobi for who he is, and she always will.

"Well," she begins to answer his question as she peers over her report once more, recalling the words she has written. "It says that leopards are known for their spotted coats, strength, hunting skills, and their ability to adapt, which means that you can live any where and you will still be the best," she says, remembering what she had read and written. "I also wrote about how females are smaller than males, so if Birdie was a leopard, she would be smaller than you," she says, thinking about what else she had written. "Oh, and something else, black leopards are called panthers, so that is like Tetra and my dance teacher, Nadya," she adds. Perhaps the most interesting thing she had learned, but also, in a way, the saddest thing too. It was the only thing that Maeve read that made her realize how entirely different she was from the pack. Those feelings creep up in her breast, but she quickly pushes it away, directing her attention back to Tobi.

She hands him that second piece of paper and her reason for coming to the Ark today. "I know," she agrees with him. Tobi could always find anyone and anything, though what exactly his power was, was lost on the little girl, instead she just knew that Tobi was perhaps the best finder that she knew. When his face lights up with excitement, Maeve knows that her trip out here was not in vain. His answer only further confirmed by the way his head bobs before reaching out to take her hand in his. She quickly follows after him, her excitement coming across in the way she almost skips beside the leopard boy. They move out of the ark and through the western part of town, hurriedly making their way south in time for the easter egg hunt. "We don't have to tell Tetra, or anybody," she reassures him, thinking about how much candy they were sure to earn today.

They arrive in the southern part of town, and Maeve can see the park with the stand to sign in for the easter egg hunt. "We have to sign in first, Tobi, come on," she says, attempting to hurry her leopard friend along. "Hello," she says when she arrives at the both. "I am Maeve Liliwen and this is Tobi, we are doing the easter egg hunt," she says and the man takes their names down before gesturing them to move inside the park. Once they reach the area where all the parents and child are waiting, Maeve looks up at Tobi. "Okay, once we hear the whistle we can start our hunt. Are you ready?"