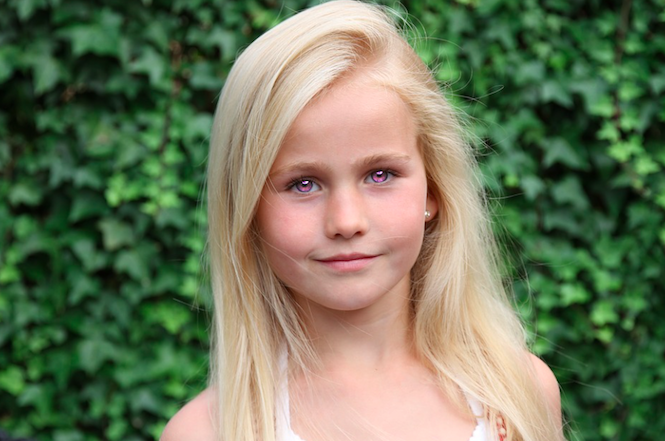 (dear friend it will be alright, please just stay by my side)
(you might think the world is tumbling down, but it's not)
The creamy haired child that seemed to almost match that pale skin of hers, has heard the stories. She remembers one of the older foster children she had lived with had told her about them. The pale golden haired child had sat there with the rest of the children and waited with breath held as the stories were told, a hand playing nervously with those same golden locks. The pale child listened with wide violet eyes then as he told all the younger children the story of the werewolf. About how the first werewolf had been born.

A human and a wolf had fallen in love, and they had wished for children, asking the witch doctor to deliver them some, and she had obliged with an evil smirk. When the children were born, they had been half human, half wolf, monstrosities. The girl had taken them to that same witch doctor in tears, asking what could be done. She had then made them human, forcing them only to endure excruciating pain every full moon when they must endure their lives as wolves for an entire night. They killed and maimed, they were foul monsters. "So, when the moon is full, be weary, children." The older child had said while Maeve watched with wide eyes as the other children trembled around her.

Later that night, Maeve had considered something, a chin resting on a pale hand: were they really monsters after all? Did not everyone in the world hurt the same? The children had called the girl stupid for falling in love with a wolf, but Maeve thinks, perhaps she was wise, for recognizing love at all. She saw the monster behind it all.

It was strange now, to think after all those years the have passed since she first heard that story. And now, Maeve finds herself so often in the company of the very things the other children found so fearful. The lava rock the violet eyed girl keeps under her pillow a gift from a werewolf herself. When she holds that little lava stone, she knows that monsters don't exist in her little world. Not everything is as it seems.

She hangs upside down, violet eyes peering out at her world that has been dramatically flipped on its back. Snowy hair cascades around her, tempted by gravity. Lithe legs continue to remain wrapped around the pole, securing her hold and keeping her from crashing to the ground in a tiny heap of arms and legs and snowy blonde hair.

Those delicately pointed ears catch something.
Huh?
What was that?

She looks around then, looking for the source of the sound, those violet eyes roving the area like two little beacons standing out against the fair skin of her face. It is then looking up, she spots the familiar blonde hair, blue eyed form of the vampire girl she had been so desperate to see once more. "Anna?" She questions in surprise before swinging her body upwards, those dance muscles allowing her the strength to move that body so those little hands can grasp onto the bar. Maeve continues to pull until she arrives into a sitting position, a smile forming on those lips as she recognizes her friend. "I thought I would never see you again," she says, happiness sliding into her voice as relief touches it. "I am so glad you are here," she breathes. "Are we going to play again?" She asks, one hand moving under her chin in excitement, while the other continues to hang onto the bar before she decides perhaps she better dismount. Both hands wrap around that metal before her body gives a final flip and feet land easily on the ground with all the grace her species has to offer the little ballerina. "What about a tea party?"