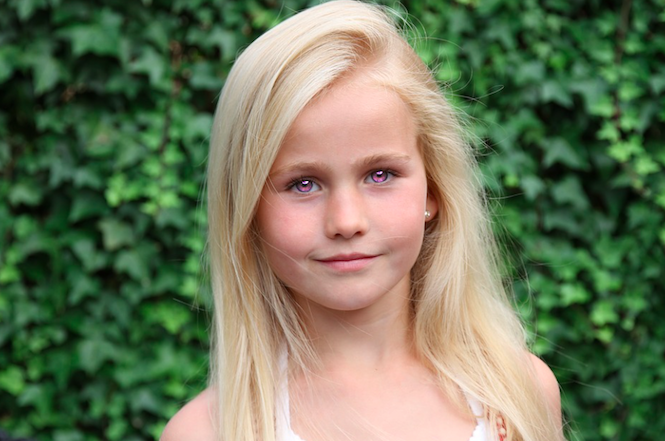 (dear friend it will be alright, please just stay by my side)
(you might think the world is tumbling down, but it's not)
Now, there are a few things any person should know about Maeve. She has spent her entire life trying to find a place where she could fit in, and dreaming about the day she would become a prima ballerina on the stage, dancing to her hearts content. And, lately, visions of the past and the future have been on her mind, sometimes distracting her from achieving that dream, her focus having been anything but. This was to much responsibility for one child to have.

She also smiles a lot, constantly.

She misses her friend. Despite the golden haired child having so many new friends at the Arts school she was attending, Maeve cannot help but think about the little vampire girl she had met in the park. Anna had helped my little Maeve with crossing the monkey bars and the fae child was grateful for the older girl's help. The golden haired child hoped she would get the opportunity to see her again. Due to having been in the foster care system, the pale, slender fae girl was constantly having to change friends as she would always be attending different schools. It was fine anyway, Maeve had difficulties making friends her own age most of the time. It was, as if, most humans were just able to sense something off about the pale little girl with those delicately pointed ears and that extremely odd purple gaze of hers. A lot of the children seemed to keep their distance. And though Maeve would always continue to smile in the face of adversity, she would not deny that the lack of acceptance from her own peers could hurt. But you would not catch any tears falling from those purple hued eyes. She had to be brave. Because, she thinks (she hopes) everything will turn out alight in the end. It just had to.

Near colorless locks find themselves down today, laying across her back, covering up those delicately pointed ears of hers. That slight frame finds itself in a pair of white shorts and cute pink shirt. She slides feet into a pair of white converse before lacing them up. Clearly the girl with creamy locks was not intending on staying at school the entire day today. It was a Saturday after all and they had the day off from rehearsal. With a vibrant smile on her face, Maeve heads downstairs to met with the blue eyes of one of her classmates. "Hey, Maeve, a group of us are going to the park, one of the supervisors is taking us, want to come?" The little girl asks her friends and Maeve blinks those long lashes only once before she nods eagerly, thinking perhaps, just perhaps, she stood a chance of running into her blue eyed blonde, little vampire friend.

The trip to the park did not take long and the children that were brought immediately poured from he vehicle and out onto the playground. The child with near gossamer locks immediately begins to look around for Anna Marie, the older girl with those beautiful blue eyes that Maeve had become so taken with. Maeve thinks though, perhaps her chances of actually seeing her at the park today would probably be slim. So she puts a grin on her face as she decides to move across those monkey bars. She climbs up and puts once hand in front of the other, making her way across with little effort. Of course, Maeve has Anna Marie to thank for that and as she lands on the other side she feels a sort of sadness sink into her little bones that she has yet to see her friend. She moves to the bars and jumps up to the highest one, swinging around until her legs sit over the bar and she hangs upside down. Ironically, just like a little bat, maybe looking for her vampire companion.