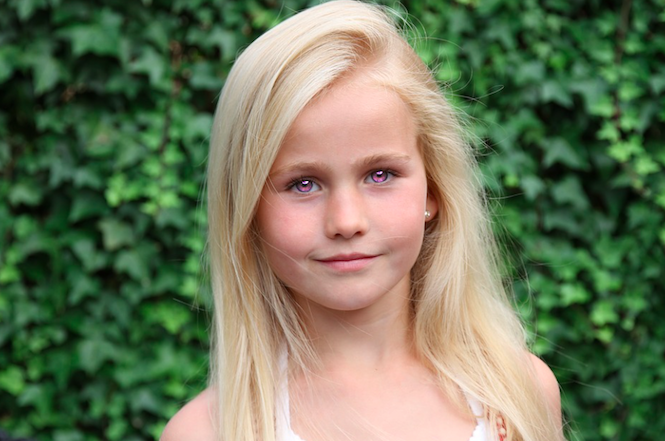 (dear friend it will be alright, please just stay by my side)
(you might think the world is tumbling down, but it's not)
A faint, uncertain smile haunts her lips at Nadya's words. It is kind reassurance, but if words could fix all problems, the world would be a far more peaceful and happier place. Maeve eats alongside Nadya, talking about how she wishes she were tall enough to play Clara in the Nutcracker. Unfortunately, one of the side effects of the fae blood flowing through her veins was her small, light stature. But, in time, Maeve would grow, as all children do, just differently. That seemed to be the theme of her life, everything progressed as it should, just a little bit different from the norm. Her sing song laughter finds her lips once or twice while chatting with Nadya, Maeve enjoyed the were's company that much was certain, and hopefully she enjoyed her friends just as much.

Maeve sits in Nadya's car, her violet eyes follow the large houses, hardly believing their massive sizes. "Do movie stars live here?" She asks, because surely those were the only type of people that could live in a house like this. Some of the older foster kids had watched the show MTV cribs, and they were always showing giant mansions where tv and movie stars lived. "Wow, I cant believe you know a king," she says, staring into the rearview mirror back at Nadya with those violet satellite dish eyes. She is quiet for a moment, but then confesses to the panther girl. "I lived in a hotel," she says, but she offers no other information. Maeve had in fact lived in several hotels, with her power of persuasion, she had been able to secure one when she would run away from her foster homes.

Nadya opens the door once the car comes to a halt in the driveway and Maeve slides out from the seat after unbuckling her seatbelt. Maeve stays close to Nadya as they walk up to the door. She had lived in perhaps one or two large houses, but they were group homes, filled with dozens of children, just two people living in one house was almost unimaginable to her young mind. A man answers the door and the slender fae child slides closer to Nadya, offering the man in the suit a shy smile, peering up with lavender eyes. They are invited inside and Maeve has to consciously keep her jaw from dropping as she takes in the grand sights around her. They are then led into a room in which their arrival is announced, Maeve being referred to as a guest. At which point, Maeve moves closer to the man in the suit. "It's Maeve, my name is Maeve," she whispers politely to him with tiny, pale cupped hands, as if she did not wish to embarrass him by announcing her name aloud. Quickly though, violet eyes turn to the two men standing there, one with eyes as blue as glaciers, and another who almost reminded her of another fae man. She returns his smile with one of her own to the fae man, a small wave of her hand. "Hi," she offers.

She is comforted by the feeling of Nadya's hands upon her shoulders. There is a reassurance in the way Nadya plays with Maeve's pale golden locks, Maeve stands quietly in front of her, staring up with amethyst eyes. She feels a rush of color attack her cheeks as Nadya comments about her dancing, stating she was gifted. "Nadya is a good teacher," she says, turning to look up at her with a radiant smile, crinkling the corners of her mouth. She looks up at Sebastian then in the silence that hangs. "You're a vampire and you are a fae, like me?" She asks, her face curious as she turns to Dorian before she remembers what Nadya had stated earlier about the gentlemen and them being kings. "Your majesties," she adds quickly, eyes cast downwards in embarrassment. Maeve has never been around royalty before, she is still learning the ropes.